"Art refuge", dry stone sentinels in the Alpes-de-Haute-Provence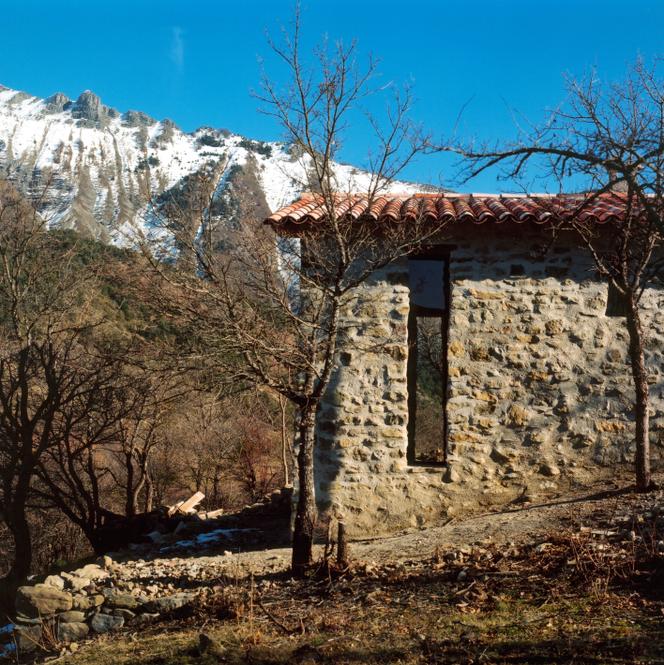 It is a single and unique work of art, but it takes ten days to survey it… The sculptor Andy Goldsworthy has covered the entire territory around Digne-les-Bains (Alpes-de-Haute-Provence) with about ten stops, connected by hiking trails. Six of them are refuges, three are sculptures, but these kinds of categories do not mean much to the famous British artist: for forty years he has made landscapes, of all landscapes, the setting for his creations, refusing institutions to work within the world.
At the invitation of the Gassendi Museum in Digne, the man who is one of the last true adepts of land art discovered, in 1995, the sumptuous territory that is the Geopark of Haute-Provence. Listed by Unesco, this geological treasure bears witness to the last three hundred million years of the Earth's history. Until 2010, Goldsworthy returned regularly to survey it and gradually enrich his project, according to the 150 kilometers of walks away from any road. Limestone ridges, steep gorges, black marls… Here, the Earth wrinkles and loosens under the vagaries of erosion and its profound movements; the artist interferes with it with infinite respect, without imposing anything on the landscape. By revealing it humbly, rather.
Read also:
"Leaning into the wind", in the footsteps of Andy Goldsworthy, figure of land art
In each of the three valleys, he built three sentinels, cairns of dry stone that curl up like an egg at the bend in a path, at the top of a valley, from La Robine-sur-Galabre to Tartonne (Plan-de- Hot). "I cannot explain why the cairn has a sentinel functionadmits the artist. It's just one thing I know. Maybe it's the way he stands, with a peaceful, contained energy. » Experienced hikers can discover this route entitled Art shelter, over ten days. The novices will radiate rather in a star, from a central car park. "The objective of this hike is to connect cairns and valleys on foot, but also to rewrite the history of the path with each person who takes it"promises the artist.
An experience in itself
Each of the refuges, three of which can be used as accommodation (upon reservation), offers an experience in itself. The Sainte-Madeleine chapel is a cavity, where the walker withdraws into himself, in the dark, after abandoning himself to the open sky. At the Col de l'Escuichière, he will look for this sculpture which is, in the words of the artist, "an attempt to find the flow, the water, in the stone. I try to understand not only the stone or the leaf but this flow of life, of death, of decomposition, of energy, present in the material".
You have 18.74% of this article left to read. The following is for subscribers only.