Politics
"By euphemizing Islamism, part of the left has become inaudible"
MaintenanceChristophe Naudin, professor of history and geography and survivor of the Bataclan, feared, since the start of the 2016 school year, that the school would be, in one way or another, targeted by terrorists. He returns, in an interview with "Le Monde", on his "astonishment" after the assassination of his colleague Samuel Paty.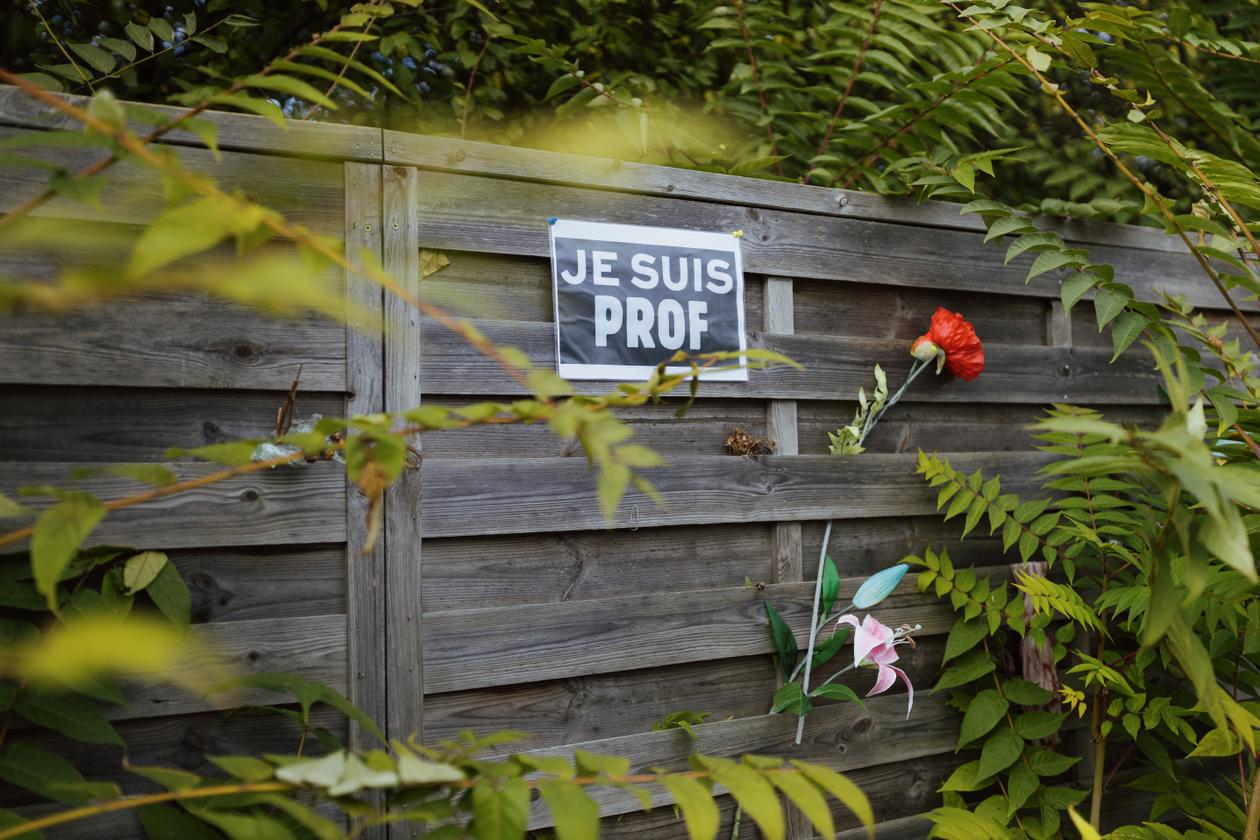 Teacher in a college in the Paris region, Christophe Naudin is the author of Diary of a Bataclan survivor (Libertalia, 2020), a book in which he returns to the drama and his reconstruction journey, before harshly criticizing a part of the left, which he considers complacent with the Islamists. In 2015, he also co-signed, with William Blanc, at the same publisher, Charles Martel and the Battle of Poitiers. From history to identity myth.
The assassination of Samuel Paty by a young jihadist, based on an accusation relayed by an Islamist parent and with the help of the students who appointed him, did it appear to you as a change?
Like everyone else, I was flabbergasted, of course, when it happened. Dumbfounded, but not surprised on the merits, because I had, since the start of the 2016 school year, this fear – I mention it from the beginning of my book – that the jihadists attack the school, as they had announced in their propaganda. I knew that they could target teachers, for anything they represent to them and that they hate. The threat loomed. Children were, it is true, in a form of complicity, even if, obviously, they did not know what was going to happen, but it is above all a jihadist attack. I am more angry with the parents who were behind, in a whirlwind of one-upmanship. What happened also reflects the problems that we as teachers may encounter, with the pressure exerted by some parents and the protests of some students. But I absolutely do not think that the motivation of the students involved was "jihadist". With social networks, business that goes in all directions, without going so far, we have it regularly.
Read also
Article reserved for our subscribers

Conflans attack: how a "minor incident" in a classroom got "out of control"
History teacher and specialist in medieval Islam, you have been thrown into the heart of the extreme violence of a historical event. Has this changed your perception as a historian?
I have the impression that, on the contrary, it has rather reinforced this perception. Being a historian, working with hindsight and method – and, in addition, on these subjects! – allowed me to better absorb the shock. I sometimes tell myself that if this had happened to me when I was very young, I could have turned in on myself, maybe even hate Muslims. My status as a historian, in fact, is one of the things that has protected me.
Does your experience as a "Bataclan survivor", which your students cannot ignore, have consequences for your professional practice?
You have 77.36% of this article to read. The rest is for subscribers only.