World
day of inter-union mobilization throughout France – RT in French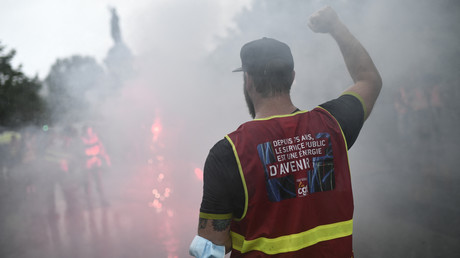 This October 5, at the call of the CGT, FO, FSU and Solidaires in particular, several actions are planned throughout France to demand an increase in salaries and to protest against the measures deemed anti-social by the government.
Demonstrations are planned everywhere in France on October 5, at the call of various trade union organizations (CGT, Force Ouvrière, FSU, Solidaires, the Independent and Democratic Lycée Federation, the National High School Movement, the National Union of Students of France, the National High School Union). These indeed invite public service and private sector workers, as well as young people, to demonstrate for employment.
Among the main demands of the processions, one of which must start from the Place de la République in Paris at 2 p.m., include the increase in wages, the fight against precariousness, and the denunciation of several government projects, including the reform of pensions and unemployment insurance.