How to create a will with Golden Leaves International
| Today Headlines | Usa news
FOR expats living in Spain, writing a will is essential to ensure that your wishes are fully realized when the time comes, and Golden Leaves International is on hand to guide you through the process.
Golden Leaves International claims that by ensuring that your property and assets are presented in a correct and locally compatible will, you will avoid leaving your loved ones with a lengthy and costly legal succession process, as well as confusion over your intentions.
Valuable tax savings can also be achieved with proper documentation.
But how do you write a will in another country and in another language?
Find a lawyer who knows how to write a correct will in Spain.
Golden Leaves is in contact with legal experts in Spain who can help you draw up a will guaranteeing the full realization of your wishes.
Think about what assets you want to include and who you want your property to go to.
It's important to think in advance about what assets you want to use and where, if not, when the time comes, those decisions might be completely taken away from you and left to others to make on your behalf.
The process of writing a will can be difficult. This not only means that you need to consider your own mortality, but you also need to consider who you would prefer to benefit from with your savings, possessions, and maybe even your home. While making important decisions about your will may not be easy, it will make it easier for those you leave behind. Plus, if you don't plan your will, your savings, possessions, and home could be left in the wrong hands.
Anticipate other problems, including long-term care
Writing your will is a very important process and allows you to consider a number of important planning issues, including what to do about your long-term care.
When writing your will, consider whether you are concerned about long-term care costs and managing care options.
It is also important to determine if you are worried about what will happen to your property if your partner remarries after your death. Will your kids always get what you wanted?
Likewise, what if you bequeath your assets to your children and they divorce, or if you bequeath your assets to your spouse or children and they are in financial difficulty?
A final consideration is that if you were unable to manage your financial affairs or personal well-being due to some form of disability, who would you want to act on your behalf?
Golden Leaves can direct you to legal experts who can help you resolve all of these issues and ensure that when the time comes, your wishes will be fully executed.
The company can also help you find the right funeral plan for you so your loved ones don't end up with high costs and the difficulty of planning a funeral in a foreign country.
Contact Golden Leaves International to start planning your will and prepaid funeral with experts with years of experience in Spain.
To learn more about Golden Leaves funeral plans and how they can meet your needs, visit their website or contact them.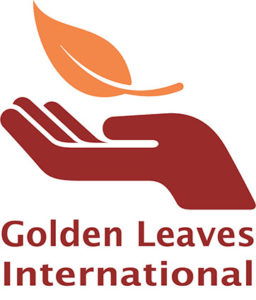 www.goldenleavesinternational.com • [email protected]
• Facebook: orespagne leaf
Latest News Headlines Fox news How to create a will with Golden Leaves International