Sport
KAZAN 2021: Spanoudakis is a great individual record | Local Sport News
KAZAN 2021: Spanoudakis is a great individual record
| Sport Latest News Headlines | Today Headlines
Very good performance by Giorgos Spanoudakis in the 200m medley of the European 25-a-side swimming championship, setting a big individual record.
of George Katsaros
[email protected]
Spanoudakis, swimming in the 1st qualifying round, finished in 1: 57.17 to finish in 4th place making a big individual record as he had 2: 02.41. The Greek swimmer qualified with the 10th performance in the semifinals.
With 1: 57.17, Spanoudakis climbed to 4th place of all time in Greece behind Andreas Vazaios (1: 50.85), Romanos Alyfantis (1: 55.26) and Giannis Kokkodis (1: 57.16).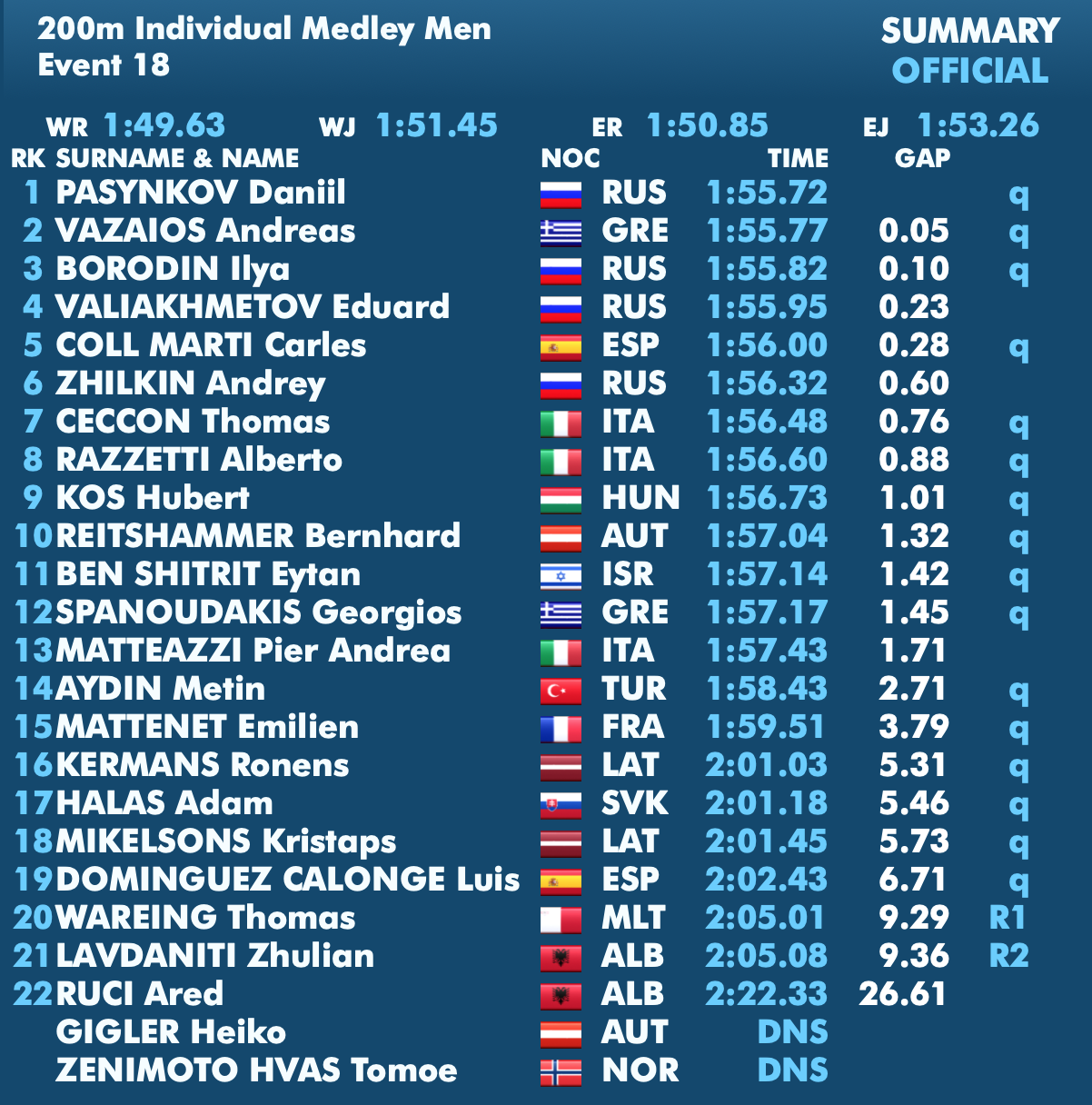 Latest Sport News Headlines Sport News Today KAZAN 2021: Spanoudakis is a great individual record