Loana Lecomte European champion ahead of Pauline Ferrand-Prévot, French double
Great hope of French mountain biking, Loana Lecomte won her first major title at the age of 23 on Saturday August 20 by being crowned European cross-country champion in the pouring rain in Munich ahead of Pauline Ferrand-Prévot, for a French double.
The Haut-Savoyarde took advantage of a mechanical incident by Pauline Ferrand-Prévot, known as "PFP", alone in the lead in the mud of the Olympiapark after a third of the race, to fly away to victory. The Dutch vice-world champion Anne Terpstra completes the podium, more than two minutes behind the second of the two French women, ultra-dominant a week before their World Championships at home in Les Gets.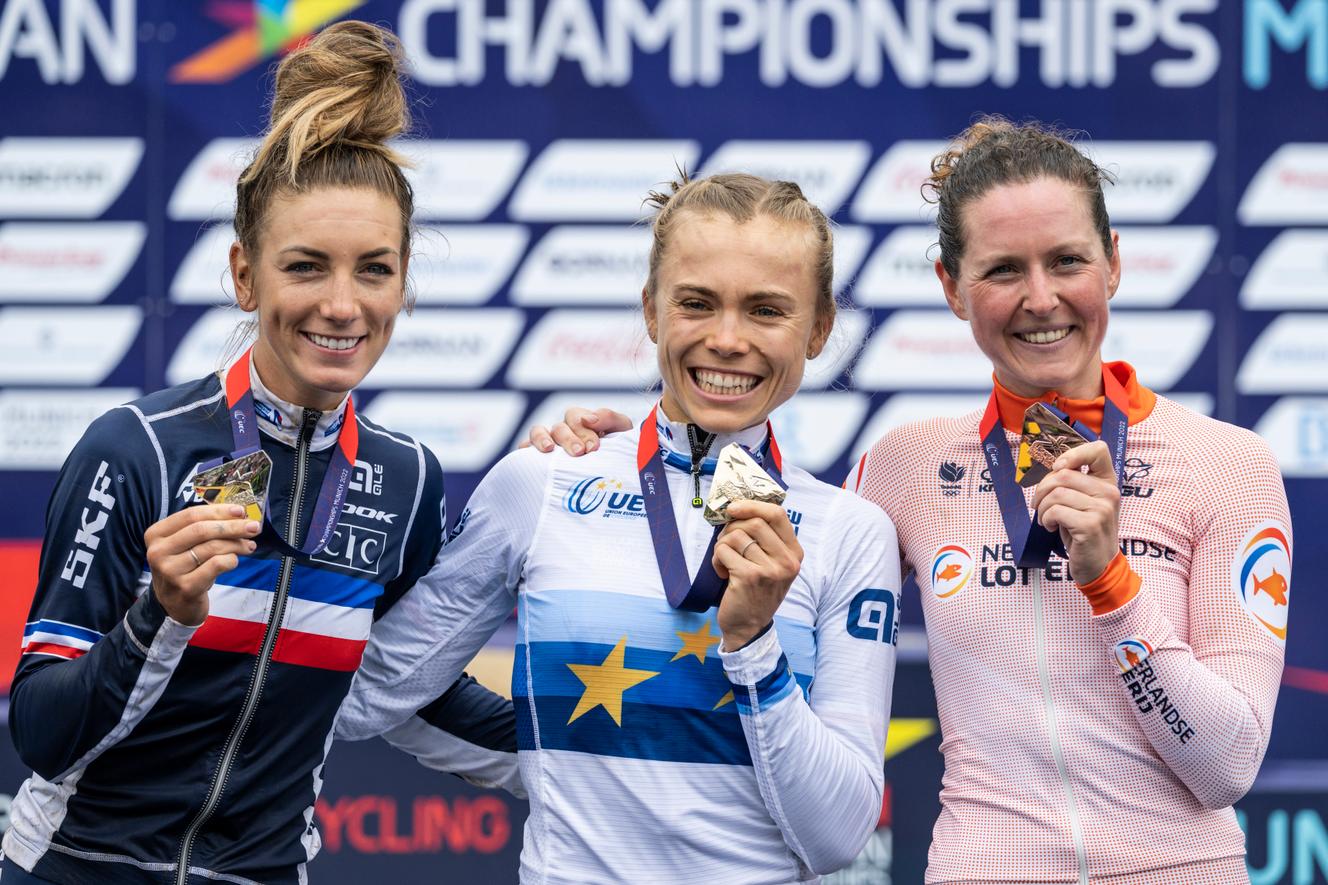 Sixth at the Tokyo Olympics, of which she was one of the favorites, Loana Lecomte had bounced back from Japanese disillusion by signing two World Cup successes this season at Leogang in June, then at Lenzerheide in July.
Read also
Mountain biking: at the Worlds, the French team wants to erase the disillusionment of the Olympics
This continental title against the three Swiss Olympic medalists (4e7e and 9e Saturday) promises for the 2020 world champion hopefuls before her first elite Worlds next Sunday where her biggest opponent promises to be Pauline Ferrand-Prévot.
A thirty second gap
After a transparent season, made "complicated"in his words, by the disappointment of the Games and the cohabitation in the team of his ex-companion Julien Absalon, here is PFP back in top form.
Admittedly, the 30-year-old mountain biker did not succeed in a hat-trick at the European Championships, of which she was a double title holder. But the three-time cross-country mountain bike world champion (2015, 2019 and 2020) seemed the strongest in Bavaria.
After slipping away from Lecomte, Pauline Ferrand-Prévot quickly widened a gap of thirty seconds. Mattress more than wasted in the middle of the third of the circuit's seven laps when she lost more than a minute replacing her muddy chain which had come off.
Second at 37 seconds from the finish, PFP can claim a fourth cross-country world title next week. She would then equal the record of the Norwegian Gunn-Rita Dahle (2002, 2004, 2005, 2006).