Pauline Déroulède, tennis with all her might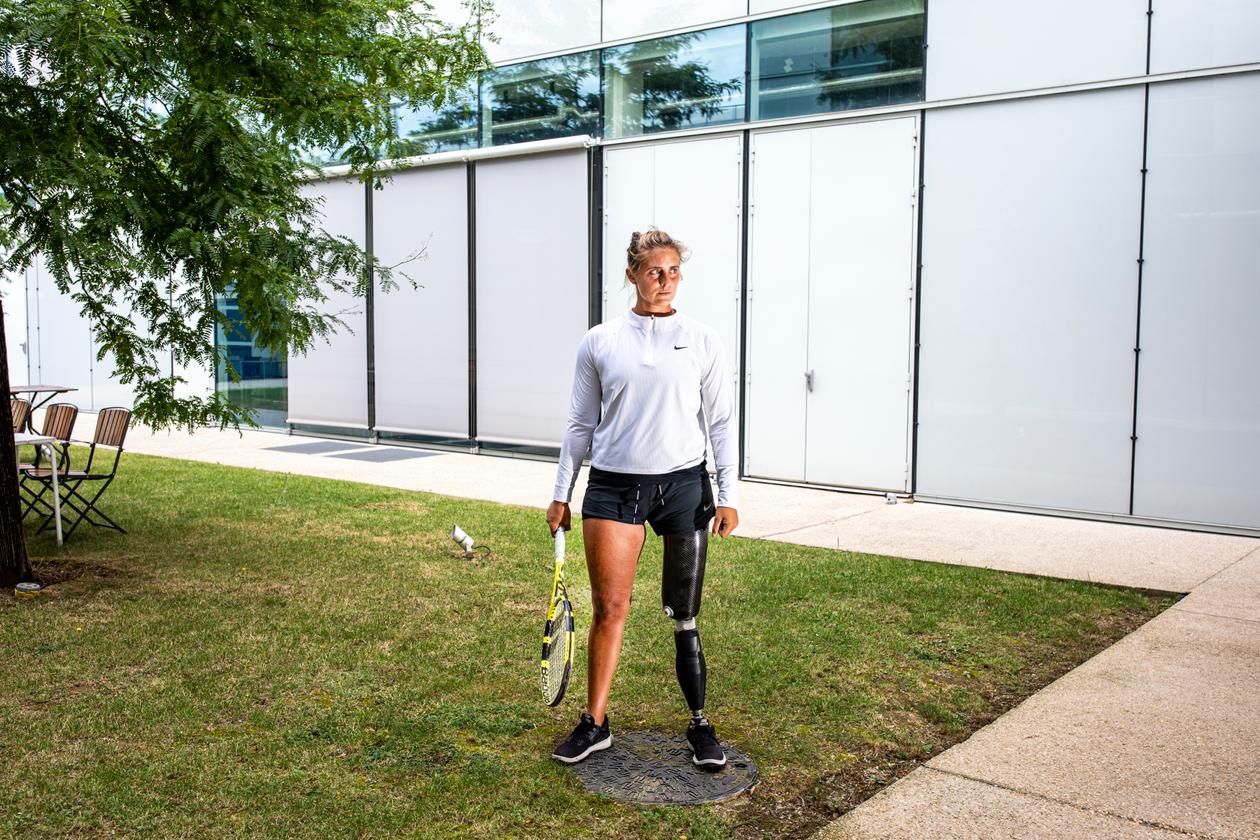 When we met her for the first time, at the end of April, Pauline Déroulède had two objectives: to play in a Grand Slam tournament and to enter the world top 20 (she was 23e). Three months later, the double French wheelchair tennis champion, number one in France, ticked both boxes: here she is 15e in the standings and registered for the US Open which will take place in New York at the beginning of September. Pauline Déroulède, 31, also aims to participate in Roland-Garros in 2023 and the Paralympic Games in Paris 2024. No doubt, she has the will of the winners.
His life changed on October 27, 2018, in Paris. Sitting on her scooter, the young woman is waiting for her partner Tiphaine, who has gone to buy flowers. She was then hit by a car traveling at 80 km/h, whose driver, a nonagenarian, lost control. His left leg is torn off. She was transferred to the Percy military hospital in Clamart (Hauts-de-Seine), where she remained for eight months, with ups and downs. A few hours after the accident, in the recovery room, she made a promise to her loved ones: to participate in the Paralympic Games. Very athletic, she had just graduated as a tennis teacher without being in the professional circuit. "Today tennis is my lifeshe says, sport was the best tool for reconstruction, the best weapon to get out of it. »
A fighter with an iron will. This is also why she did not hesitate for a second to lend herself to scientific experiments at the National Training Center of the French Tennis Federation (FFT). These are coordinated by the team of Caroline Martin – lecturer at the UFR Staps of the University of Rennes-II, researcher at the Mouvement sport santé (M2S) laboratory located at the Ecole Normale Supérieure in Rennes, but also former high-level tennis athlete – and Pierre Touzard, doctor in Staps, tennis coach and manager of the BEST-Tennis project (for Biomechanics, cognitive training, strategy, and transfer from the laboratory to the field).
Preparation for the Olympics
For Pauline Déroulède, there is no doubt that complying with science is part of physical preparation, in parallel with mental preparation and physio follow-up: "It's the package to be the best. » During one-day sessions, the athlete is covered with accelerometers and markers, just like his racquet and the balls. Placed on the court, dozens of optoelectronic cameras, which send infrared reflected by the markers placed on the player's body, then make it possible to model her movements in 3D.
You have 76.34% of this article left to read. The following is for subscribers only.