Sport
Spanish Super Cup: The absence of 'cholismo' in Atlético's crisis | sports | Sport Top stories
Spanish Super Cup: The absence of 'cholismo' in Atlético's crisis | sports
Ten years after the arrival of Diego Pablo Simeone and a story of success built from defensive rigor, the defeat in the Super Cup semifinal against Athletic (1-2) showed that Atlético is still in free fall due to its defensive weakness. Until recently, it would have been reckless to venture that a Simeone team could fall due to its lack of aggressiveness in defending aerial balls, as the Atletico coach admitted in the press room at the Rey Fahd stadium in Riyadh.
one
Oblak, Mario Hermoso, Vrsaljko, Giménez, Lemar (Matheus Cunha, min. 84), Koke (Héctor Herrera, min. 83), Kondogbia (De Paul, min. 50), Marcos Llorente (Renan Augusto, min. 45), Carrasco, João Félix and Correa (Luis Suárez, min. 70)
two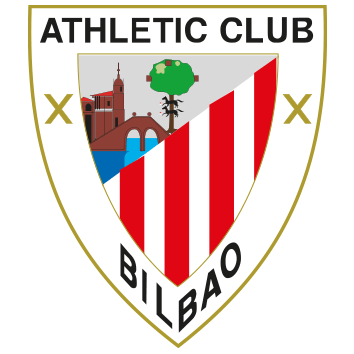 Unai Simón, Íñigo Martínez, De Marcos, Balenziaga (Yuri, min. 74), Yeray, Oier Zarraga (Vesga, min. 69), Dani García, Berenguer (Nico Williams, min. 69), Muniain, O. Sancet (Raúl García, min. 69) and Williams
Goals 1-0 min. 61: Unai Simón (pp). 1-1 min. 76: Yeray. 1-2 minutes 80: Nico Williams.
Referee Guillermo Cuadra Fernandez
Yellow cards Íñigo Martínez (min. 82), Vesga (min. 89), Williams (min. 90) and Vrsaljko (min. 90)
Red cards Gimenez (min. 93)
Defensive forcefulness, intensity and competitive tension were, until not long ago, traits that were taken for granted at Simeone's Atlético. The defensive bleeding (34 goals against in 28 games this season) has already become a hemorrhage that neither the coach nor the players can put an end to. The problem is acute, because it is detected by both from the first moments in which it appeared. There have been constant references from the Argentine coach and the squad to the need to work and crush the defense of the aerial balls in the vicinity of Oblak without having yet found a remedy. The gap has become a sinkhole. There are already six goals conceded from a corner kick. With what remains to be played, the next goal received from a corner, if given, would mean the worst record of the Simeone era in a season. In total, Atlético has received 11 goals this season from strategic plays. Five of them were direct serve and shot and six with the second plays, which reveals a lack of forcefulness in the rebounds and poor placement.
The size of the game crisis and results, its length over time and its complexity are new in the Simeone era. The question is whether in six months of competition and with an improved champion squad with Griezmann, De Paul and Cunha, Cholo does not press the right key or his players do not interpret it well. The defense of the two Athletic goals was revealing in that both the board and its interpreters fail, which also questions whether the messages permeate the group. It is not understood that Koke defended Yeray in the first goal and that Íñigo Martínez so easily got rid of Hermoso's marking to connect the header that generated the rejection holed by Nico Williams.
System changes
The result of so much lack of definition is not only the loss of those attributes so intertwined with cholism. In a decade, there had never been such a pronounced tactical disorientation of the coach or such an alarming generalized drop in individual performance. After falling in Granada, Simeone was asked what system the team feels most comfortable with. In his answer he stressed something that he had already diagnosed, that problems are not just a matter of drawing. "With a defense of four we were not able to attack and when we changed to a defense of three we attacked better", explained the coach, who said goodbye with a public warning to his players —"it is clear that there is a lot of neglect"—, something unusual in he. Nor to air, after Griezmann's new injury, that "so many relapses are not normal."
The squad, the vast majority of whom agree that the team feels more comfortable playing in the opposite field, also begins to voice their complaints in public. Approaches such as against Milan in the Metropolitan (1-2) were already questioned in the booth. Under the spotlight of King Fahd, it was two of the captains who signified the preferences of the squad. "After the goal we go back and wait. And if we wait, what happens is that things like today happen, "Oblak lamented, who showed the most usual level against Athletic since defending the rojiblanca goal. This is his worst season of the eight that he has in percentage of saves 58.5%) when he made 48 out of 82 shots received, and in goals conceded per game (1.21). "When we pick up the pace we feel more comfortable, attacking. That is what we have to try to do the rest of the season", proclaimed Koke, another of the obvious examples of poor form in a team in which Correa is barely saved.
Physical condition is also questioned by so many goals conceded from set pieces because they are not only a matter of the scoreboard and concentration, but also freshness, reflexes and leg power. The different solutions that Simeone has tried have revealed a lack of intensity in his performances. Whether looking for the opponent with advanced or medium pressure, or withdrawn in their own field, this Atlético has been soft in many sections of the games and the course and has heightened the feelings of not being sure how to defend and attack.
There is no trace of the champion team and the season has already consumed its first half. 16 points behind Real Madrid in the League and without participating in the next Champions League, with the qualifiers against Real Sociedad and Manchester United already the only way to win a title, Simeone and his players are on their way to signing the worst season of a historic decade
You can follow EL PAÍS DEPORTES in Facebook Y Twitter, or sign up here to receive our weekly newsletter.