Tom Wood, Liverpool's "photographer", exhibits in Mougins
For twenty-three years, from 1978 to 2001, Tom Wood took thousands of photos, but hardly any outside of his hometown of Liverpool, England. At the Mougins Photography Center (Alpes-Maritimes), where he exhibits his images until October 16, a map summarizes the small territory that was his kingdom, on both sides of the Mersey. And his favorite places: the Cammell Laird shipyard in Birkenhead, the Chelsea Reach nightclub, the market, the Anfield football stadium, the seaside resort of New Brighton. We should probably add the bus, where Tom Wood spent hours and hours, just to photograph the travelers – he made two books (All Zones Off PeakDewi Lewis, 1998, and Bus OdysseyHatje Cantz, 1999). "I still love people so muchsums up the Briton, 71, the device screwed around his neck, now installed in Wales. Even now, I can't believe I managed to fit so much into my frame. »
Read also:
Article reserved for our subscribers

"I don't have a driver's license, I photograph what surrounds me": Tom Wood's Irish stroll
His passion for photography, practiced daily and obsessively, never waned. "What's great about photography is the surprise, says the artist, voluble and smiling, pointing to a delicate photo of a child lying on the docks, next to his freshly caught fish, in 1979. I hadn't noticed the light on the water, and I couldn't have predicted that he would have that expression, with his mouth open, like a fish… It's a gift. » The camera was both his way of living, of expressing himself and of apprehending the world: "If you go to a party, at best you talk to four or five people. With my camera, I talk to everyone…"
Tom Wood, photographer: "What's great about photography is the surprise"
Tom Wood has captured the daily life of the working classes of Liverpool in images where life seems to have stopped in mid-flight, with characters caught up in dizzying choreographies: in the Chelsea Reach nightclub, he surprised in the flash of his flash the moment when a young girl brandishes her lipstick and where disheveled manes and very 1980s satiny outfits mingle, creating a dizzying shades of gold and pink. From a market scene where mothers are rummaging around in search of a bargain, he has made a picture worthy of the Last Supper, where each is moving in different directions around a table covered with shoes.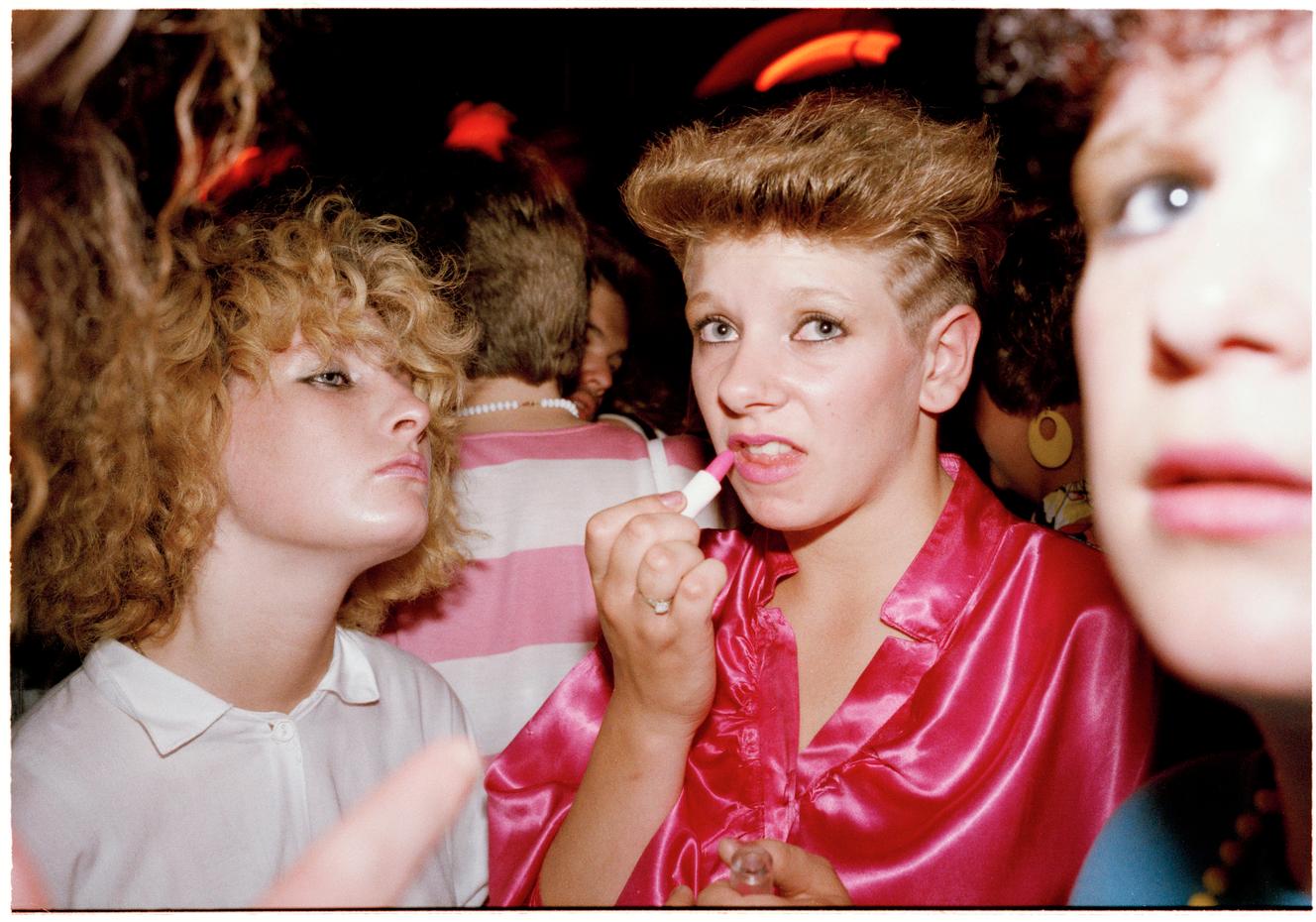 And yet, Tom Wood is nothing like the street photographer who steals his photos and runs away. For the Liverpuldians, he has always been "Photie Man" (title of his most famous book, Steidl, 2005), "the man of photos", the one who is part of the landscape in the same way as the postman or the bartender. "People would ask me if they could have the photo, I would write down their name and address, and send them the print in a 'do not fold' envelope. I did this for years. »
You have 67.7% of this article left to read. The following is for subscribers only.